My Blog
Posts for: October, 2017
By Grand Strand Family & Esthetic Dentistry
October 27, 2017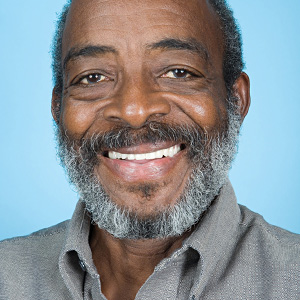 One of the unfortunate aspects of aging is tooth wear. Depending on your diet, years of biting and chewing can cause enamel along the biting surfaces to erode. Your body also can't replace enamel — so when it comes to teeth it's not a question of if, but how much your teeth will wear during your lifetime.
To make matters worse, certain conditions cause tooth wear to accelerate. Teeth softened by acids or tooth decay, for example, erode faster than healthier teeth. So will grinding habits: often fueled by stress, these include chewing on hard items like nails, pencils or bobby pins.
You may also grind your teeth, usually while you sleep. Normal biting and chewing produces pressure of about 13 to 23 pounds per square inch: grinding your teeth at night can well exceed this, even up into the hundreds of pounds.
There are some things we can do to alleviate these issues. For clenching and grinding habits, one primary step is to address stress through counseling or biofeedback therapy. For nighttime teeth grinding we can create a bite guard to wear while you sleep that will prevent your teeth from generating abnormal forces.
Finally, it's important that you take care of your teeth through daily oral hygiene, regular office cleanings and checkups, and a nutritious diet for maintaining strong bones and teeth. Keeping your teeth free from diseases that could compromise your enamel as well as other aspects of your mouth will help them stay as strong as possible.
If you would like more information on slowing the rate of tooth wear as you age, please contact us or schedule an appointment for a consultation. You can also learn more about this topic by reading the Dear Doctor magazine article "How and Why Teeth Wear."
By Grand Strand Family & Esthetic Dentistry
October 12, 2017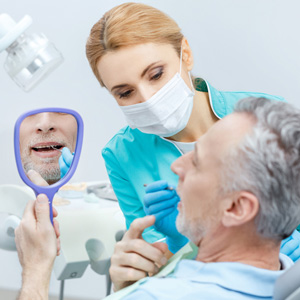 Today's healthcare patients are asking questions. They want to know the "why" behind the "what" that their care providers are recommending for their health.
There's a similar trend in dentistry — and it's one we dentists encourage. We want you to know the "why" behind your treatment options — because you're as much a participant in your own dental health as we are. The more informed you are, the better equipped you'll be to make decisions to maintain or improve your health and the appearance of your smile.
As your dental care partner, it's also essential we help you develop a long-term care plan based on your needs. There are aspects of dental care that are routine: daily brushing and flossing, an oral-friendly diet, and regular dental cleanings and checkups to assess your oral health. But we also need to think strategically, especially if you have risk factors that could impact your future dental health.
To do this we follow a four-step dental care cycle. In Step 1 we identify all the potential risk factors you personally face. These include your potential for dental disease, which could lead to bone and tooth loss, and the state of your bite and jaw structure that could complicate future health. We'll also take into account any factors that could now or eventually affect your smile appearance.
Once we've identified these various factors, we'll then assess their possible impact on your health in Step 2, not just what may be happening now but what potentially could happen in the future. From there we move to Step 3: treating any current issues and initiating preventive measures to protect your future health.
In Step 4 we'll monitor and maintain the level of health we've been able to reach with the preceding steps. We'll continue in this stage until we detect an emerging issue, in which we'll then repeat our cycle of care.
Maintaining this continuum will help reduce the chances of an unpleasant surprise in your dental health. We'll be in a better position to see issues coming and help reduce their impact now so you can continue to have a healthy mouth and an attractive smile.
If you would like more information on planning your dental treatment, please contact us or schedule an appointment for a consultation. You can also learn more about this topic by reading the Dear Doctor magazine article "Successful Dental Treatment: Getting the Best Possible Results."