My Blog
Posts for: June, 2016
By Grand Strand Family & Esthetic Dentistry
June 16, 2016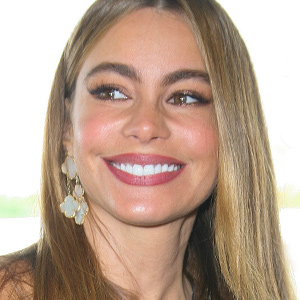 A woman as gorgeous and funny as Sofia Vergara surely planned to be a model and actress from the get-go, right? Wrong! Sofia's first career choice actually was to be… a dentist! That's right, the sexy star of TV's Modern Family actually was only two semesters shy of finishing a dental degree in her native Columbia when she traded dental school for the small screen. Still, dental health remains a top priority for the actress and her son, Manolo.
"I'm obsessed," she recently told People magazine. "My son thinks I'm crazy because I make him do a cleaning every three months. I try to bribe the dentist to make him to do it sooner!"
That's what we call a healthy obsession (teeth-cleaning, not bribery). And while coming in for a professional cleaning every three months may not be necessary for everyone, some people — especially those who are particularly susceptible to gum disease — may benefit from professional cleanings on a three-month schedule. In fact, there is no one-size-fits-all approach to having professional teeth cleanings — but everyone needs this beneficial procedure on a regular basis.
Even if you are meticulous about your daily oral hygiene routine at home, there are plenty of reasons for regular checkups. They include:
Dental exam. Oral health problems such as tooth decay and gum disease are much easier — and less expensive — to treat in the earliest stages. You may not have symptoms of either disease early on, but we can spot the warning signs and take appropriate preventive or restorative measures.
Oral cancer screening. Oral cancer is not just a concern of the middle aged and elderly — young adults can be affected as well (even those who do not smoke). The survival rate for this deadly disease goes up tremendously if it is detected quickly, and an oral cancer screening is part of every routine dental visit.
Professional teeth cleaning. Calcified (hardened) dental plaque (tartar or calculus) can build up near the gum line over time — even if you brush and floss every day. These deposits can irritate your gums and create favorable conditions for tooth decay. You can't remove tartar by flossing or brushing, but we can clear it away — and leave you with a bright, fresh-feeling smile!
So take a tip from Sofia Vergara, and don't skimp on professional cleanings and checkups. If you want to know how often you should come in for routine dental checkups, please contact us or schedule an appointment for a consultation. You can learn more in the Dear Doctor articles "Dental Hygiene Visit" and "Dental Cleanings Using Ultrasonic Scalers."
By Grand Strand Family & Esthetic Dentistry
June 01, 2016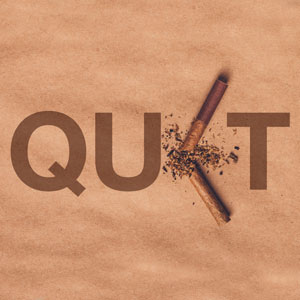 While cigarette smoking has been linked with lung cancer and heart disease, it, can also contribute to dental disease. You can reduce these risks by doing one thing — quitting smoking.
But that's easier said than done: forty-six percent of smokers try to quit every year, but only one in ten are successful long term. The difficulty is tied to tobacco's active ingredient, nicotine, an addictive substance that triggers chemical and behavioral dependence. Nicotine "re-wires" the brain to feel pleasure when it encounters the chemical, and to feel bad when it's deprived. Social, occupational or recreational activities can further reinforce the habit.
Many smokers try to quit through sheer willpower or "cold turkey." Because of nicotine's addictive properties, this rarely works — instead, you need a comprehensive strategy tailored to you.
You should begin first with trying to understand your individual smoking patterns: when do you smoke, how frequently, or during what activities? To help with this you can use a "wrap sheet", a piece of paper you keep wrapped around your cigarette pack. Each time you take out a cigarette, you would record how you feel on the sheet. This also slows down the action of taking out a cigarette and lighting it, which can help you become less mechanical and more mindful of your habit.
You can also break your dependence by gradually introducing restrictions to your smoking: smoke only in certain locations or at certain times; substitute other stress-relieving activities like a walk or other physical exercise; or gradually reduce the number of cigarettes you smoke. You can do the latter by setting a goal, say to smoke 20% fewer cigarettes each successive week; this will force you to increasingly make choices about when you smoke.
Finally, don't try to go it alone. You can benefit greatly from professionals, including your dentist, to help you kick the habit through Nicotine Replacement Therapy (NTR) with prescription medication, counseling or smoking cessation support groups.
Quitting smoking isn't so much stopping a behavior as it is "unlearning" one and establishing new, healthier ones. The first step, though, is accepting you need a change, one that will benefit your whole life.
If you would like more information on quitting smoking, please contact us or schedule an appointment for a consultation. You can also learn more about this topic by reading the Dear Doctor magazine article "Strategies to Stop Smoking."